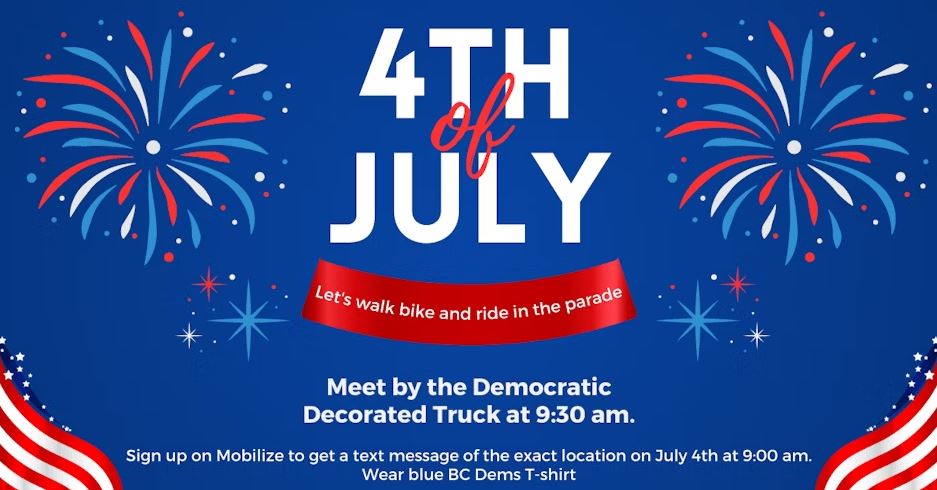 Bonner County Democrats 4th of July Parade
July 4 @ 10:30 am

@

12:30 pm

MDT
Join us at the 4th of July Parade and show off our new logo and T-shirt design. To participate, follow these instructions:
1) Email Audrey audreyclairegates@gmail.com to find out about all of the T-shirt options Order the newly designed T-shirt Wear your eagle shirt – add a logo press on to the back Wear a blue shirt of your choosing
2) Sign up in here to get final instructions on where to meet on July 4th. Where we meet depends on where in line we end up on the morning of the parade. Once we have the location, we will text everyone the location. Please sign up so we can get that info to you at around 8:30 am on July 4th. There
3) Show up ready to have some fun!
There will be space on the back of a pick up for about 6 – 8 people to ride in chairs or on bales of hay for those who do not want to walk.
Can't wait for another fun year at the Parade.
BC Dem Event Team
Share This Story, Choose Your Platform!