Voting Information
Voting is a fundamental right that allows Idahoans to have a say in their government and influence important decisions. Whether you are a first-time voter or seasoned suffragist, our guide will provide you with all the information and resources you need to make a plan to vote.
The Importance of Voting in Local Elections
Every year Idahoans have the opportunity and responsibility to cast their ballot for offices ranging from the President of the United States to local school boards and taxing districts. It is important as Idaho Democrats that we make our voices and our values heard at the ballot box in ALL elections.
Federal and State elections are held in even numbered years. In odd numbered years, city elections, school district candidate elections, and taxing district elections are held. School districts may hold additional elections in August for bond and levy questions.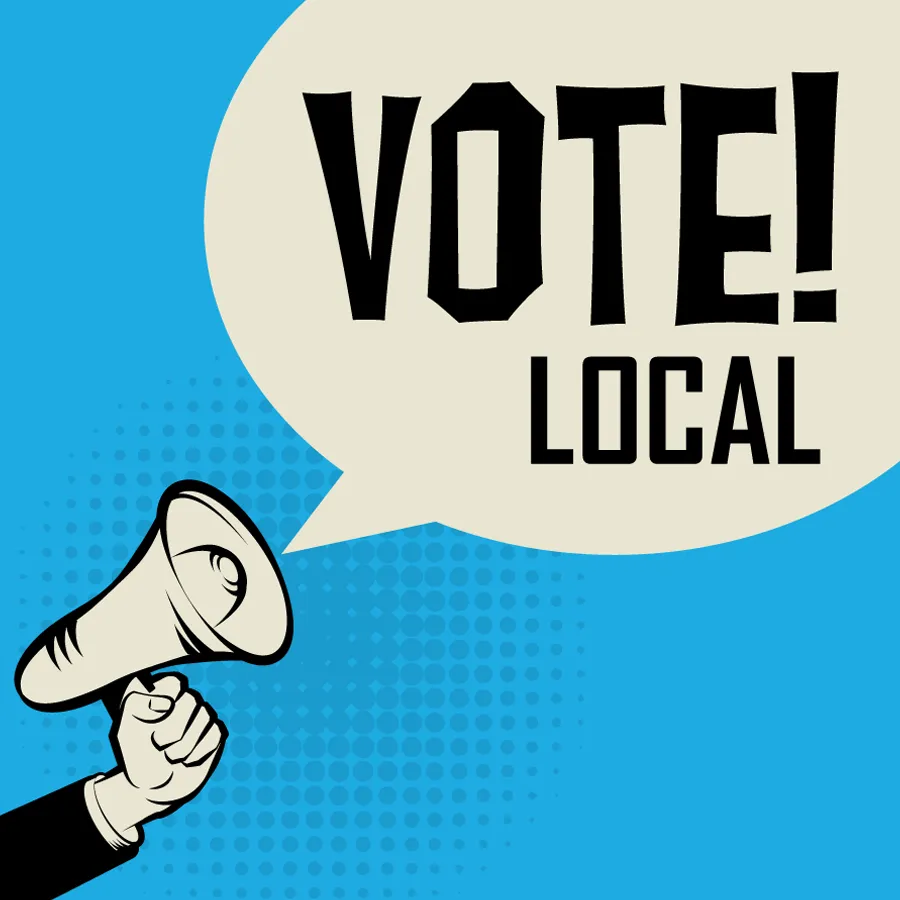 How do primaries work in Idaho?
Party Primary Elections to select party candidates for federal, state and county offices are held in even numbered years on the third Tuesday in May. Political party rules apply to Primary Elections. You may be required to register as a member of a specific political party in order to vote in that party's Primary Election. You may only vote in the Primary Election of one party. There are four (4) recognized political parties in Idaho: the Constitution Party, the Democratic Party, the Libertarian Party and the Republican Party.
The Idaho Democratic Party primary, excluding Presidential contests, is open to all registered voters regardless of Party. Democrats and Independents are allowed to participate in the Presidential nominating contests.
The Idaho Republican Party excludes all voters that are not registered as Republican.
How do I register or find out if I'm registered?
A citizen may register with their County Clerk up until 24 days prior to any election. You must provide an Idaho Driver's License number, Idaho Identification Card number, or the last four digits of your Social Security number. You may register in person with your County Clerk or by mail if your registration form is postmarked 24 days before any election. Idaho also provides for Election Day registration. To register on Election Day, bring a document with a valid address in your precinct and photo identification when you go to your polling place. Approved photo Identification and proof of residence must be shown to the poll worker for registration requirements to be satisfied. (See "Identification Required to Vote" on the next page.) Re-registration with their County Clerk is required if an elector changes their address. Re-registration is required if an elector changes their name by marriage or for another reason. If an elector has not voted in a Primary or General Election in the last four years re-registration is also required to be listed as a qualified elector in Idaho.
You can check your voter registration status, update, and register to vote here: https://voteidaho.gov/online-voter-tools/
Voter Identification Requirements
Identification is required to vote in Idaho. Approved photo Identification and proof of residence must be shown to the poll worker for registration requirements to be satisfied.
Approved Photo Identification
These are the current approved methods of providing identification to vote in Idaho:
Current Idaho driver's license or identification card 

Current U.S. Passport or Federal photo Identification card 

Current Tribal Identification card 

Current concealed weapons license issued by a County Sheriff in Idaho
NOTE: Voters who are already registered as of July 1, 2023 may use a Current Student ID card from an Idaho educational institution. However, this will no longer be a valid form of identification beginning January 1, 2024.
Approved Proof of Residence Documents
Any of the above photo IDs with correct residence address

Current proof of insurance

Deed of trust, mortgage, lease or rental agreement 

A property tax assessment, bill, or receipt 

A utility bill, excluding a cellular telephone bill 

A bank or credit card statement 

A paystub, paycheck, or government-issued check 

An intake document from a residential care or assisted living facility 

Enrollment papers issued for the current school year by a high school, or an accredited institution of higher education located within the state of Idaho. 

A communication on letterhead from a public or private social service agency registered with the secretary of state verifying the applicant is homeless and attesting to the applicant's residence for registration purposes.
Absentee, Early Voting, and Accessibility
How to Absentee Vote or Vote Early
Qualified electors in Idaho can vote by absentee ballot and return their ballot by mail or personal delivery. You may request a ballot in writing from your County Clerk, by submitting your name, residence address in Idaho, and the mailing address where you want your ballot mailed. You must personally sign your application. Mail or deliver your application to your County Clerk no later than eleven (11) days before the election. You will receive an absentee ballot in the mail. Your ballot must be returned to the County Clerk by 8:00 P.M. on Election Day.
Accessible Voting Options
Ballots and polling places in Idaho are accessible to all voters. If you or someone you know has difficulty seeing or marking a ballot there are several ways to vote. Voters can be assisted at the polls by a person of their choice or by a poll worker. A ballot marking machine with an audio ballot and enlarged print is also available during early voting and at all polling places for State and Federal elections. You may vote from home with a mail-in absentee ballot. Contact your County Clerk before Election Day if you would like assistance to vote or have questions about accessible voting options in Idaho.