Boise Pride / Add the Words Rally against HB71 at the Capitol Building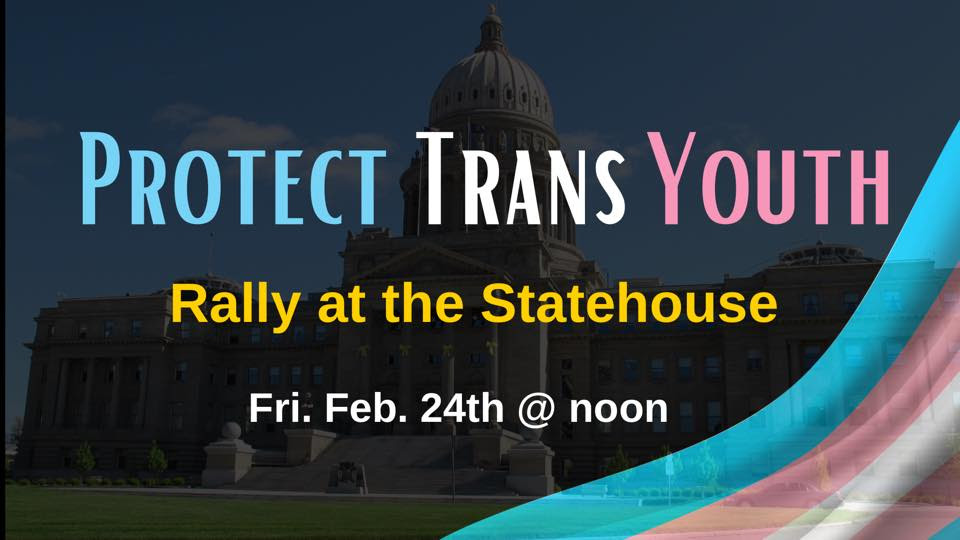 This Friday, February 24th at Noon, the Boise Pride and Add the Words organizations are pulling our committee together to rally against this disastrous Bill.
Ada Dems of all ages, sexualities, and gender identities: please come and show your feelings to our State Legislators. The Rally is at the Capitol Building. It will be a little cold- at the time of writing this, the forecast predicts somewhere in the low thirties.
Idaho needs to see that its people don't stand for hatred and fear. And Idaho's LGBTQ+ community needs to see that the people are with them. We hope to see you there!