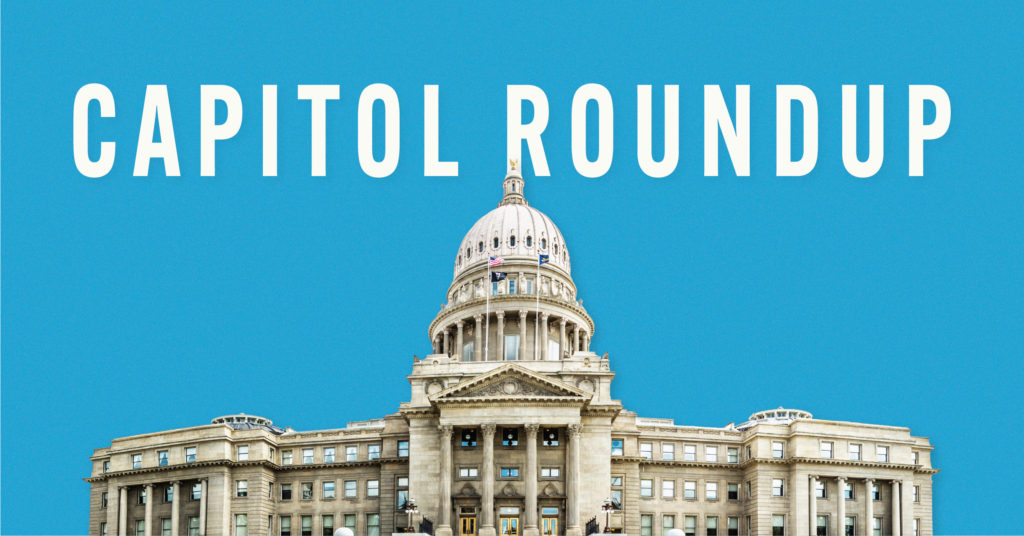 We're officially at the halfway point of the 2023 Legislative Session. That is, if Republicans agree to play by the rules. You could say we're Livin' on a Prayer.
ESA Vouchers Pass Out of Committee
ESA vouchers passed out of Senate Education on a 6-3 vote today. Both Democrats on the committee, Senators Janie Ward-Engelking and Carrie Semmelroth, voted against the bill.
ESA Vouchers
SB 1038 diverts $45 million away from public education and students to subsidize private and religious schools with ZERO oversight or accountability. Years of chronic underfunding have forced our public schools to slash budgets for teacher and support staff salaries, extracurriculars, career technical programs, and more. Many rural schools are operating on a four-day school week to cut costs and are struggling to hire certified teachers and classroom aids. A voucher program would only make these problems worse.
Our public schools are the centers of our communities. They must be well-funded and resourced to support safer communities and a stronger economy. Click the button below to encourage your state senator to vote NO on Senate Bill 1038.
Support Fair and Transparent Rental Fees
As more tenants are struggling to pay their rent on time, renters throughout Idaho are being charged fees that are unreasonable or not included in their lease agreements – with fees totaling hundreds or even thousands of dollars. Sen. Ali Rabe is leading an effort to increase housing stability by ensuring property managers and landlords are accountable and transparent about the fees imposed on tenants.
Consumer Protections for Idaho Renters
SB 1039 requires residential landlords to disclose all rental fees in the lease or other written notice and that the fees be reasonable. This bill would protect consumers and renters across Idaho while codifying best practices.
Help ensure rental fees in Idaho are fair and transparent by contacting your state senator today.
More Legislation to Watch
👎 Medicaid Expansion Repeal
HB 123 eliminates health care coverage for more than 145,000 Idahoans whose income is too low for private insurance. Idaho voters overwhelmingly supported a ballot initiative to expand Medicaid in the 2018 election. Now, we must fight back against Republican-led efforts to repeal it.
👎 Voter Suppression
For decades, there has been a coordinated effort to put barriers in front of the ballot box across the United States. Now, Republican politicians are bringing these voter suppression schemes to Idaho with bills to restrict voter IDs and roll back absentee voting.
👎 Library Book Bans
HB 139 threatens libraries and schools with civil lawsuits over books deemed "harmful" by parents. Under the bill, any depiction of homosexuality is considered "offensive."
👎 Gender-Affirming Care Ban
HB 71 criminalizes gender-affirming care for trans youth in Idaho, including puberty blockers and hormone treatments. A single Republican joined all 11 House Democrats in opposition to this harmful bill. It now heads to the Idaho Senate for consideration.
👎 Ballot Initiative Restrictions
SJR 101 opens the door for a constitutional amendment to make Idaho's ballot initiative process more difficult, confusing, and expensive. It is nearly identical to a 2021 law struck down by the Idaho Supreme Court for infringing upon a fundamental right, reserved to the people of Idaho. The resolution received technical corrections earlier today. It awaits a debate and vote on the Senate floor.
The Democratic Debrief
Hear from District 29 Senator James Ruchti in the latest installment of the Democratic Debrief.
Together we can fight for a better Idaho. Stay tuned each week as we share new opportunities to add your voice and get involved.