Idaho's economic prosperity and the very health of our communities depend on the strength and sustainability of our water resources. Idahoans deserve to turn on the faucet with confidence, knowing they have access to safe and clean drinking water. Similarly, food producers and other businesses need reliable water to operate and deliver their products to market.
Recent reporting by the Idaho Statesman underscores the mounting concerns surrounding our water infrastructure. In Whitebird, residents had to import water from neighboring Grangeville when one of their wells dried up in June. Other cities, grappling with aging infrastructure, population growth, and the high cost of upgrades, could face similar fates. Projects like wastewater treatment system upgrades in Preston, well installations in American Falls, and wastewater system replacements in Gooding require significant investments, with costs reaching tens of millions of dollars or more.
Many of our smaller communities, facing limited local tax revenue and state-mandated budget restrictions, rely on state and federal funds to finance necessary repairs and upgrades. Unfortunately, partisan politics have come into play, with the integrity of our water systems hanging in the balance.
In 2021, every Idaho Republican in Congress voted against the American Rescue Plan Act. These funds have played a pivotal role in supporting desperately needed infrastructure upgrades across Idaho, such as the $3.3 million wastewater upgrade in Grand View. Similarly, New Meadows utilized a $1.9 million ARPA grant to ensure access to clean drinking water.
When there was another opportunity to bring federal dollars back to our state months later, Congressmen Mike Simpson and Russ Fulcher voted against the Bipartisan Infrastructure Investment and Jobs Act. Thankfully, strong Democratic support in Congress led to the single most significant investment to improve water infrastructure in our nation's history. To date, $151 million has been announced to provide clean and safe water across Idaho.
Incredibly, many Republicans in the Idaho Legislature want to turn down these federal dollars, even when they are urgently needed in the communities they serve. During the 2023 legislative session, 27 Republican lawmakers voted to oppose millions of federal grant dollars for local water systems. Rejecting this support risks higher property taxes, unmanageable rate increases, and more deferred maintenance and repairs.
In White Bird, $400,000 in federal funds were employed to secure drinking water and locate a new well. These funds have been a lifeline, helping our towns and communities maintain aging infrastructure and provide essential services to residents.
We reach moments like this when leaders have been pennywise and a pound foolish. The repercussions of further neglecting our water infrastructure could be catastrophic. We must seize the opportunity and take advantage of available funds to protect the future of water in Idaho.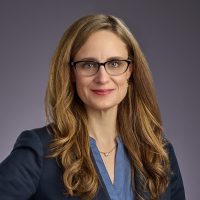 Lauren Necochea
Idaho Democratic Party Chair