The best part of my day is when I walk my kids to school. We spend this quality time connecting, while the exercise helps us wake up and get focused for the day ahead. Along the way, we benefit from sidewalks, stoplights, and crosswalks that make our journey safer. It's less stressful than navigating traffic in a car and my kids can do it alone if my husband and I are unavailable.
Every child deserves a safe route to school. And parents across Idaho should feel confident sending their children out the door. Unfortunately, we're moving in the wrong direction as a nation. In 1969, 42% of children ages 5 to 14 walked to school. By 2009 that number was down to 13%. This trend means a lost opportunity for kids to get exercise and gain independence. It also means more cars on the road, with the related increases in traffic and air pollution.
A report card from the Safe Routes Partnership shows that Idaho in particular has a lot of work to do to keep our kids safe. That work was highlighted last week when I attended the 2023 Transportation Policy Conference put on by the Idaho Walk Bike Alliance. The conference covered the need to improve bike and pedestrian safety.
I attended because I want every family to be able to walk and bike safely and because the stakes could not be higher. Reading recent headlines, I'm heartbroken by the spike in pedestrian and bike fatalities, including child deaths. On average, 445 Idahoans are involved in motor vehicle crashes per year while walking or biking. Between 2017 and 2021, 25% of these crashes resulted in serious injury or death.
People traveling in vehicles are facing increasing risks. During what law enforcement calls the "100 Deadliest Days," the period from Memorial Day to Labor Day, Idaho experienced 21% more car accident fatalities in 2023 than in 2022.
Facing such tragic trends, it's unconscionable that Republican legislators are working against measures that prevent fatalities. The legislation they succeeded in passing, House Bill 87, limits a key transportation funding stream to road maintenance, expansion of travel lanes, and congestion mitigation. Every Democrat voted against this limitation, understanding that roads also need sidewalks and other features that keep our families safe. We also believe the locally-elected highway district commissioners should have the freedom to address local needs and not be restricted by mandates from far-away state legislators. Notably, the lone House Republican who voted with us is a retired police chief.
While this legislation is a serious setback, Idaho Democrats will continue to strive for a future where we manage our roads with our children's safety top of mind.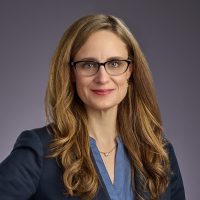 Lauren Necochea
Idaho Democratic Party Chair