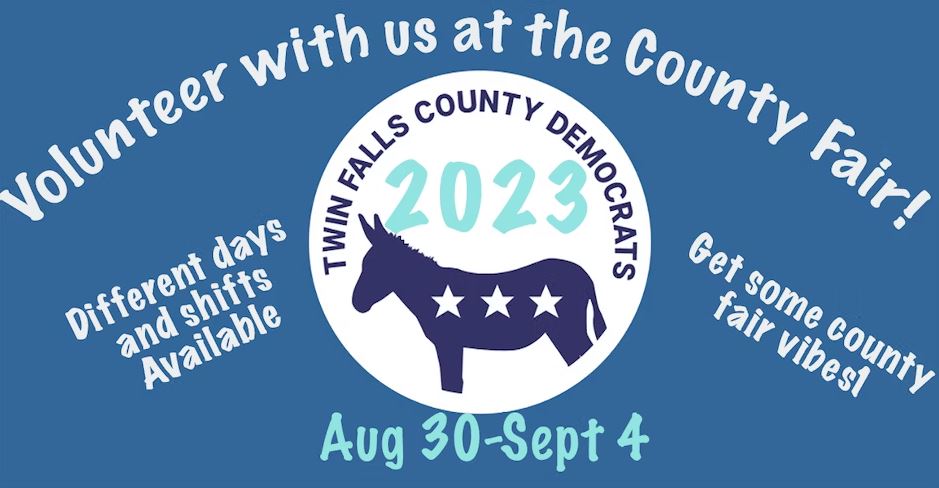 Twin Falls County Democrats: Volunteer with us at the County Fair!
Volunteer with fellow Democrats at the Twin Falls County Fair to staff the Democrat's booth! Different days and shifts available, Aug 30-Sept 4. Cool and comfortable inside one of the Vendor halls, get some County Fair vibes. Your day and shift preferences to be determined!
Share This Story, Choose Your Platform!