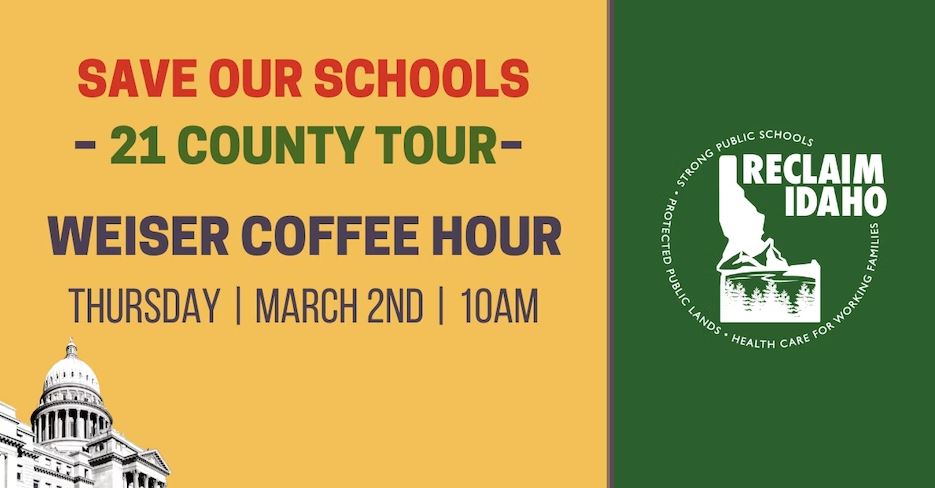 Reclaim Idaho: 21 County Tour – Weiser Coffee Hour
March 2 @ 10:00 am

-

11:30 am

MST
Special interest groups are working with several Idaho legislators to create a school voucher program that would take funding away from public schools and transfer those funds to private schools.
The consequences of a voucher program are clear:
Vouchers will defund rural schools. In Idaho, the vast majority of private school students live in just four urban counties. Meanwhile, 21 rural counties have no private schools at all.
Vouchers will raise property taxes. In Wisconsin, where vouchers have drained state funding for rural schools, local property taxpayers picked up the tab. Property taxes went up by $108 million a year.
Vouchers will harm student achievement. Recent studies in Ohio, Indiana, and Louisiana found that voucher programs caused drastic declines in student test scores.
Join us for a coffee hour in Weiser to learn more about vouchers and how you can help fight back against this threat. We will be meeting at The Metropole Cafe at 10am on Thursday, March 2nd. Please sign up if you can make it. We hope to see you there!
Share This Story, Choose Your Platform!