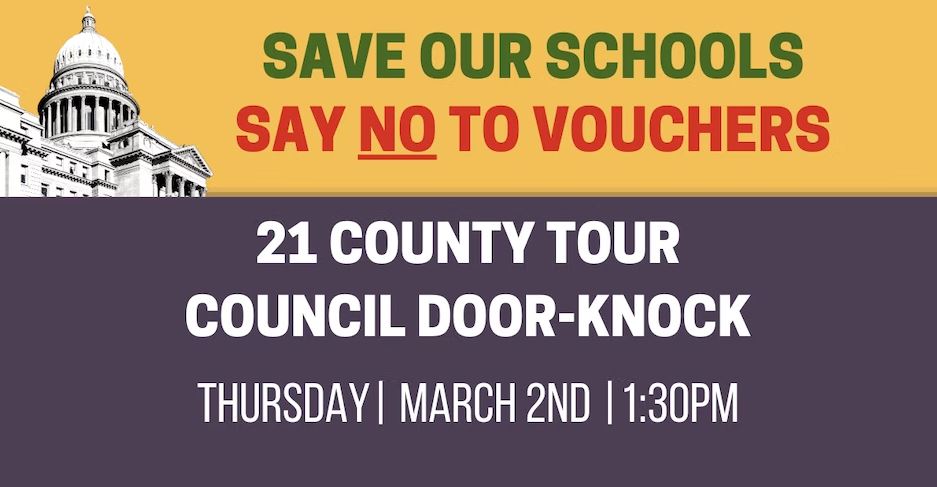 Reclaim Idaho: 21 County Tour – Council Lunch and Door Knock
March 2 @ 12:30 pm

@

3:00 pm

MST
Special interest groups are working with several Idaho legislators to create a school voucher program that would take funding away from public schools and transfer those funds to private schools.
We must fight back by building a grassroots groundswell of opposition to school-voucher legislation.
Join us to knock on doors in Adams County, one of the counties in Idaho where vouchers would be particularly destructive.
Logistics: Meet up in Council at Shy Simons Pizza at 12:30pm on Thursday March 2nd for lunch. We'll then do a brief training, distribute supplies and pair folks up with a partner.
We'll then go out to knock on doors with the goal to inform residents of the threat posed by vouchers and ask them to take action by adding their name to our petition. Please sign up if you can make it. We hope to see you there!
Share This Story, Choose Your Platform!