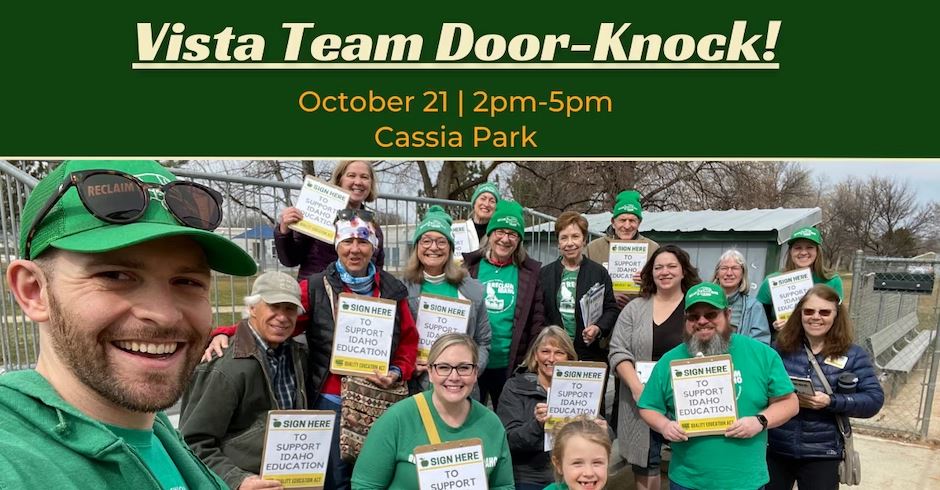 Open Primaries Initiative: Vista Team Door Knock
October 21 @ 2:00 pm

@

5:00 pm

MDT
Join the Vista Team for a door-knock to collect signatures for the Open Primaries Initiative on Saturday, October 21, at 2pm at Cassia Park. We'll start with a brief training, then do some door-knocking (in pairs, if you're new), and then reconvene at Cassia Park for signature turn-in and hanging out.
Idaho's closed primary blocks 270,000 independent voters from voting in the most important elections resulting in many of our leaders being hand-picked by political party committees, not by the people they're supposed to serve. It's time to give power back to the people of Idaho.
The Open Primaries Initiative will give Idahoans more freedom and better leadership. This initiative gives all voters, regardless of party affiliation, the freedom to vote in all elections and elect more leaders who focus on solving real problems. Please sign up if you can make it. See you soon!
Share This Story, Choose Your Platform!