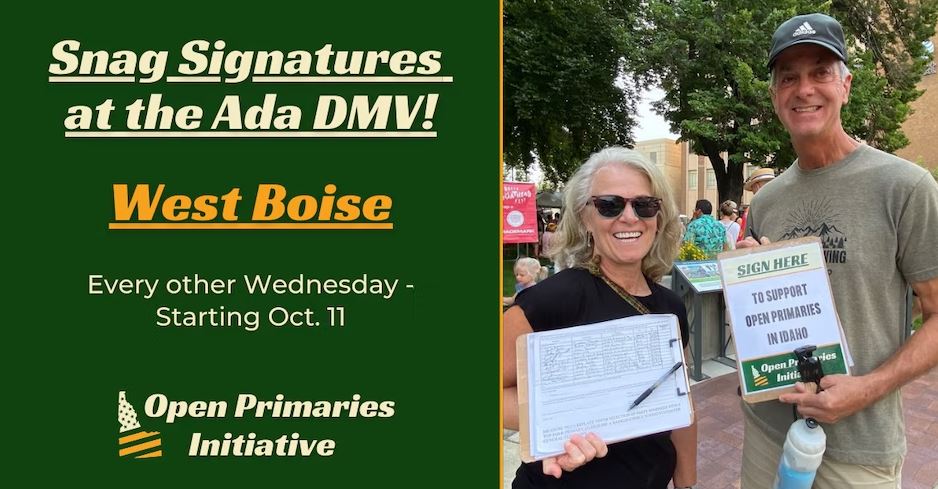 Open Primaries Initiative: Collect Signatures at the Ada County DMV
November 22 @ 1:00 pm

-

3:00 pm

MST
Join us to gather signatures for the Open Primaries Initiative outside the Ada County DMV every other Wednesday starting on October 11th. We are looking to fill 2 hour shifts starting at 1:00pm. This is a great opportunity to talk to library attendees about this important issue and to get their signature!
Idaho's closed primary blocks 270,000 independent voters from voting in the most important elections resulting in many of our leaders being hand-picked by political party committees, not by the people they're supposed to serve. It's time to give power back to the people of Idaho.
The Open Primaries Initiative will give Idahoans more freedom and better leadership. This initiative gives all voters, regardless of party affiliation, the freedom to vote in all elections and elect more leaders who focus on solving real problems. Hope to see you there!
Share This Story, Choose Your Platform!