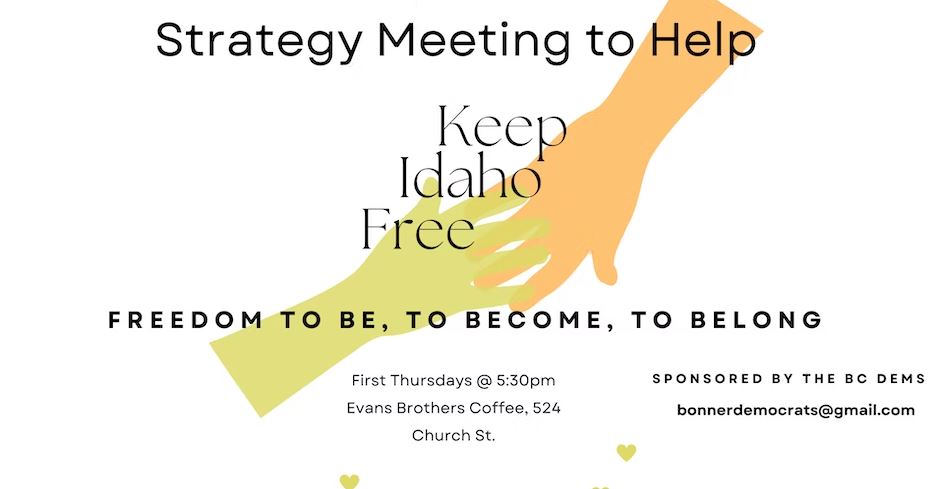 Bonner County Democrats Monthly Central Committee Meeting
Please join us for a strategy and planning meeting with the BC Dems so we can get started on the following projects:
Library Board Elections – Things are heating up! Community Service – Planning for two events Absentee Ballot Request Forms Project Candidate Recruitment Planning
Thursday, March 2, at 5:30 pm at Evans Brothers – Free Wine and nonalcoholic beverages provided.
If you have skills, creativity, time and passion and want to use those to help us move our community to a better place, please join us! Thank you! Linda Larson and Emma Stanford
Share This Story, Choose Your Platform!